Hi there Xibo community,
Recently our marketing dept. have come up with the idea to put displays in all of our UK office receptions - great idea, so I chose Xibo to use for the deployment of content.
I got it working perfectly under my own Linux Cpanel based server (just for testing, and hosted in the cloud) I wanted to bring it on site as we have VPN between our offices.
However I cannot get the last Pre-req to be satisfied. Despite enabling MySQL in PHP, and in the INI file, I get the attached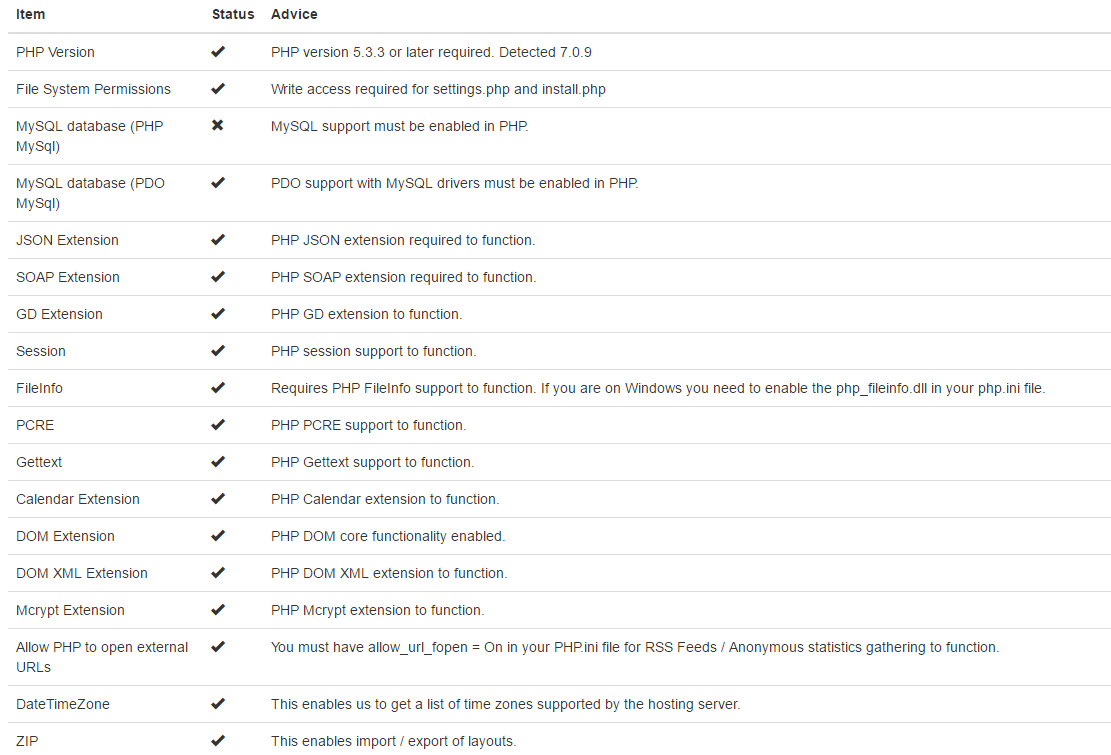 Any help would be appreciated! Thanks!