Hi
i'm using the latest xibo version
i want to live streaming this site but i dont know how
You can use the HLS Widget to show an HLS stream on a Layout, but it appears that the link you have provided has an authenticated HLS stream. If you were to use this it would probably change every few minutes and therefore would not work for long. You would need to contact them and see if they could provide you with an HLS link that would not change all of the time.
You may add local video and it supports rtsp stream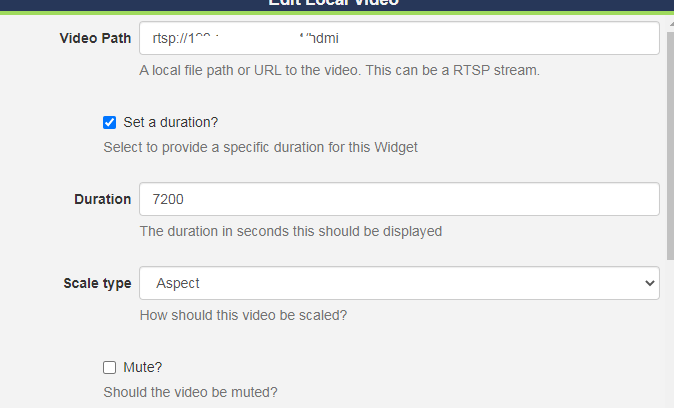 This topic was automatically closed 91 days after the last reply. New replies are no longer allowed.