Below my report of the bug in Portuguese (Brazil), for me it is easier to explain.
Olá pessoal!
Estou percebendo alguns bugs relacionados ao Dataset, especificamente nas colunas que são do tipo "Library Image".
CMS Version
1.8.11 and 1.8.13 / Custom Install / Win Server 2012
Issue
O bug é o seguinte:
Quando importo os dados de uma planilha CSV para o DataSet, A coluna de "Library Image" é preenchida como "vazia" (null) no banco de dados, conforme o print:

Uma vez que os dados (sem as fotos) estão no DataSet, é chegada a hora de inserir as Imagens da Biblioteca na coluna "Image". Porém, quando clico na linha que desejo inserir a foto, o seguinte erro é exibido no console: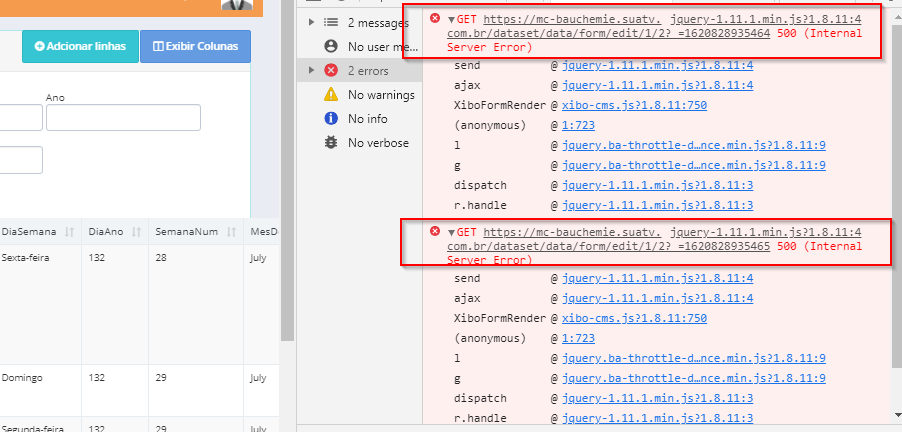 Ao invés do fomulário para edição da linha ser exibido, nada além desse erro acontece.

Porém, caso eu insira uma imagem da Biblioteca diretamente pelo Banco de Dados (conforme o print ):

O formulário de edição volta a funcionar somente para essa linha:

Podem me ajudar a corrigir esse erro? Pois uma vez que os dados são importados, eu não consigo inserir as Imagens da Biblioteca pela interface do CMS… somente pelo banco de dados…
Conto com a ajuda de vocês!
Obrigado!