Hello,
I want to get info on my campaigns and embed on layouts,regions,playlists to be able to retrieve all medias used in campaigns.
If i make my request globally, i get all my campaigns and layouts of the first occurrence are embedded but not their regions and not the layouts of next campaigns.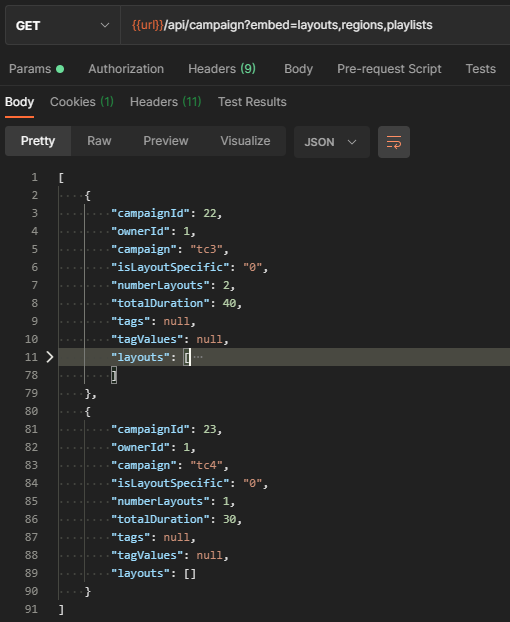 In this example, layouts of the campaign 23 are not showed, but when i make a request to get this specific campaign, it shows me the layout.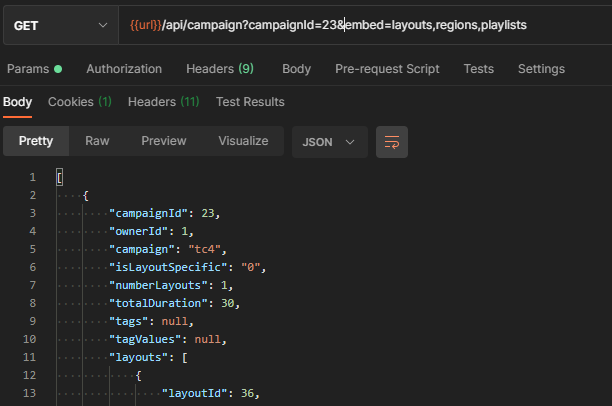 The regions are still not embeded though.
Is it a bug? Or do I do something wrong?