This morning we had very big issue, all clients gone to player default. Reseted all server and etc. information on the XiboPlayer Options. So started showing Xibo Player Default Screen, wont play any video.
All connected clients had same issue at same time. But the offline clients didn't effect.
The players which we reenter server information on the XiboClient Options, (because they have all the files) they started to play videos.
But the server side we must delete and authorize all effected clients, because they shown as unauthorized.
You Can check one Display from Cms logs; The all effected players have Activity Threshold error in the log.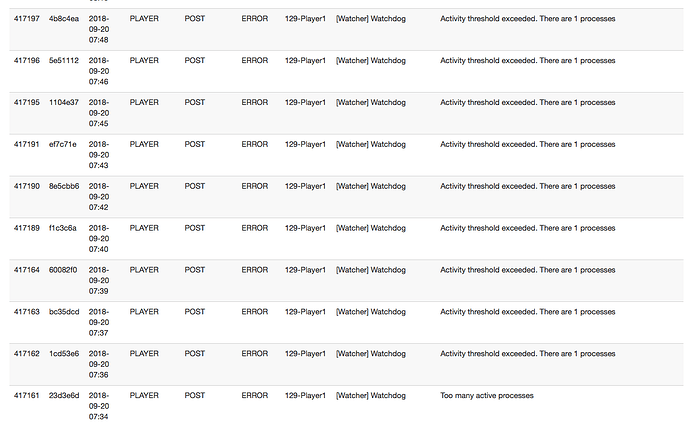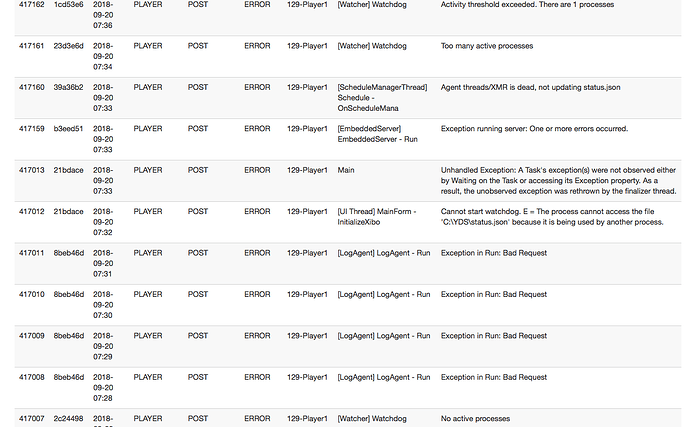 Thanks for your help
Michael.